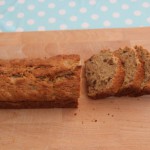 Lately looks like the bananas at home are getting very fast ripe, of course then I have to start experimenting and see other possibilities to use them in different kind of cakes, breads, muffins, … In this case I made one without chocolate, changing the kind of sugar and using yoghurt. The result was a fantastic bread, that didn't last very long and a week after I had to make again 😉 
The ingredients you need for a loaf in a tin size of approx. 26 x 12 x 7 cm. are:
125 gr. unsalted butter, should be a bit soft
150 gr. muscovado sugar
250 gr. plain flour
2 tsp. baking powder
1/2 tsp. ground cinnamon
2 eggs, beaten
A pinch of salt
75 gr. walnuts, chopped
250 gr. ripe bananas
2 big tbsp. Greek yoghurt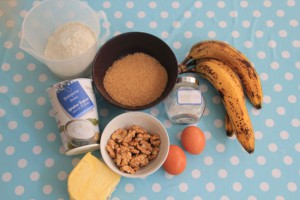 To start grease the baking tin and line with baking paper. In a bowl put the butter and the sugar, using a mixer beat well until fluffy, that gives extra lightness to the cake. Add the beaten eggs slowly, it will curdle a bit but is ok.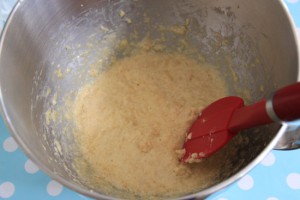 Sift the flour, cinnamon, salt and baking powder into the eggs mix, stir slowly and carefully, you don't want to loose the lightness of the cake. Mash the bananas but not too much. Add to the mixture together with the yogurt and the walnuts (these you could also roast in advance, but since they are going into the over for long time, I found it unnecessary), stir well.
Scoop the dough into the prepared baking tin, spreading evenly. Bake for about 55 minutes to 1 hour in a 180 degrees preheated oven, until nice and golden, you can test if is ready inserting a cocktail stick, if it comes dry is perfect, otherwise just put back for a couple of minutes longer in the oven. Once ready leave for about 15 to 20 minutes to settle in the tin, after that leave to cool down completely in a wire rack. The bread stays good for about 3 to 4 days if you keep in a airtight tin. Enjoy with cup of tea or coffee!