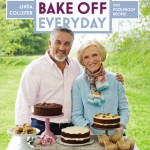 One of my favorite programs on TV is "The Great British Bake Off" from the BBC, during 10 weeks I watch with excitement, of course after the season is finish I can not help it and I purchase the book that is related to series, this one is from Series 4. I have test some of the recipes from some time now, to see which ones, just click on the picture.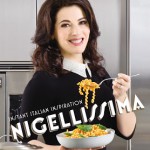 In Nigellissima from Nigella Lawson you can find fantastic recipes, easy to make, some a bit more complicated but almost all of them are a success. I have this book already for a couple of years and I have tried many of them, so if you want to see which ones and how did it go, just click on the picture and enjoy.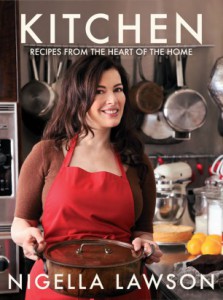 Another of my favourite books is Kitchen from Nigella Lawson, a quite big book with a lot of recipes, easy but also not so easy. In some of them you need to have skills to prepare. Still I think is a book that should be at home, gives a lot of ideas in how to use your left overs. Also here I have tested few recipes, just click on the picture to see which ones.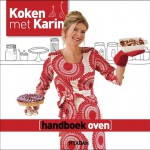 One of my favourite Dutch books is Koken met Karin – handboek oven (Cook with Karin – handbook oven). It is a small book with very nice recipes to use the oven in many ways that actually you might not have think about. I have this book for some time now and I have tried different of her recipes. You can see which ones I have so far just clicking on the picture.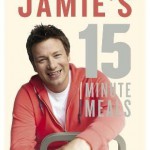 Jamie's 15 minute meals is a fantastic book, with a lot of good and healthy recipes. To be able to make those recipes in 15 minutes you need a lot of equipment, precision and organization, something that not all people has. Still I think there are a lot of things to take out even struggling with an impossible time frame. If you want to see how I manage in some of those recipes just click on the picture and you will see the list I have already tried.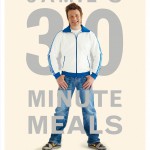 Jamie's 30 minute meals was before the 15 minutes, a very nice book with a lot of the good menus. Not possible to finish in 30 minutes but that's ok when you are having a very tasty meal. The organization skills you need are much to higher to make it, still I enjoy every time because is combining a flavours that I didn't think they were good together. Here you can see the recipes that I have tried so far, just click on the picture.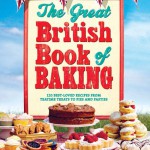 The Great British Book of Baking was one of the first baking books I bought a couple of years ago. It's full of fantastic cakes and pies. I have made in that time many of them, our favourite is still the Carrot Cake, but of course I have tried some others, you can follow here which ones I will be baking soon. Just click on the picture.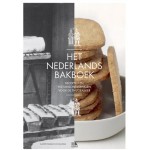 Het Nederlands Bakboek is actually a very surprising book. I always thought that the Dutch didn't have much baking tradition, but this book that I got as a Christmas present at my former job, has prove me wrong. There are fantastic Dutch recipes like the famous appel taart, or speculaas cookies, or Kruidnoten. Here you can see what I have tested and which are my favourites.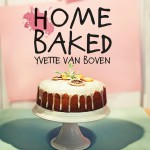 On my birthday I got this book "Home Baked" from Yvette van Boven, of course a baking book and what a fantastic one, full of easy and more complicated recipes. All of them look delicious, now I need to find time to test as much as possible. If you click on the picture you will see which ones I have prepare so far.
On our last holiday to England I bought this last book from Jamie Oliver, Comfort Food. It is a fantastic book full of complicated recipes, I love it because it requires to have squills, you need to have some cooking knowledge to be able to make most of the recipes. Again Jamie Oliver gives us recipes with a large number of ingredients, just to challenge us more. Click on the picture to see what recipes I have tried already.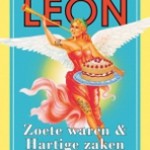 I bought this book some time ago, there are fantastic baking recipes, some of them are easier than other, still there are a couple that didn't work the way I wanted, so sometimes I forget I have it, but still every now and then I take it and give it a go. Our favorite are the pancakes, great taste. Just click on the picture to see my reviews.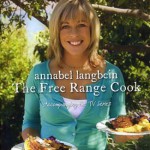 Annabel Langbein is absolutely one of my favorites cooks. I love her programs, where you can see her life in New Zealand. And her recipes are absolutely delicious and natural. In the Free Range Cook there are a lot of ideas that you can do if you also grown your own vegetables like we do at home. Click on the picture to see what I have tested so far.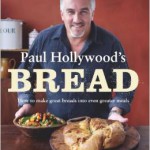 Everybody knows Paul Hollywood from the BBC program The British Bake Off, but of course he also has his own books. This one where he explains the basic for bread is a fantastic and easy to follow book. With some practise you can make perfect bread for every occasion. Click on the picture to read the reviews so far.