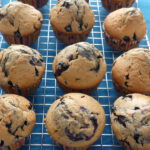 There is nothing better to enjoy an evening that good friends and of course fantastic food. Since I moved to The Netherlands, almost 27 years ago, I have met many people and made friends from different backgrounds. Among those friends are a group of 4 Spanish women that are living here for different reasons, we met years ago when my daughter was following her Spanish lessons. Since a couple of years we have started to met every few weeks in the house of one of us and we all bring food, drinks and of course we just want to have a good time chatting and laughing.
Yesterday evening was one of those days. The dinner was in my house, the weather was unexpected nice, last summer night. We could just sit in the garden and enjoy each other company. Updating each other in what has been the summer holiday for each us.
The menu was for starters a little bit of tapas, with olives, tortilla de patatas, toast with a very special goat cheese spread from the Canary Islands (a bit strong for me, but nice) and I think salami coated in parmigiano. Of course a good Spanish wine was also there, later we also had cold gazpacho, great and healthy Spanish drink/soup.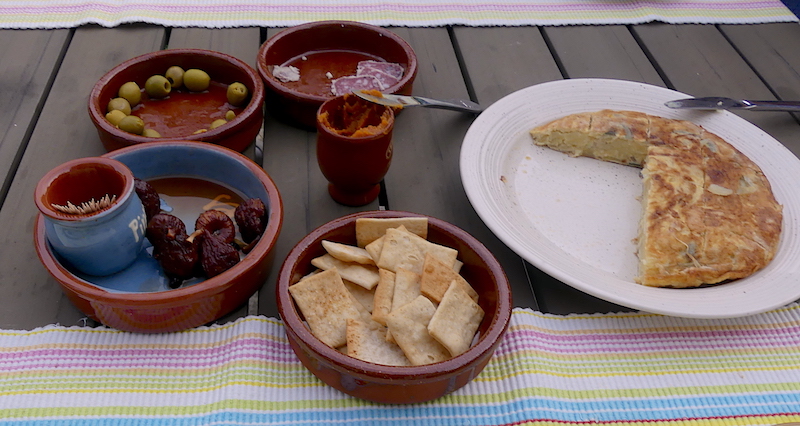 After that we had a very nice tomato soup with red bell peppers and a bit of tabasco. The sweetness of the peppers with sharp taste of tomatoes and the spice of the tabasco was the perfect combination, because the soup was not very warm was giving a bit of a hint of sweet gazpacho. Fantastic!
We had to rest a bit of course, and prepare ourselves for the coffee and tea with my blueberry muffins. And of course those were also delicious and fluffy with a bit of moist how they supposed to be. Next time I will give you all my recipe, for now you can just enjoy the picture.
The evening was a big success, to end up with some table games and more drinks. In about two months the next time, I can hardly wait, already thinking what I can cook for the next one!