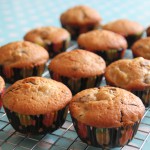 We have many times ripe bananas at home and of course you don't want to throw them away, so once choice is to make a banana bread (see recipe here) but some times I feel like making something else, so looking into my books I came across this recipe from Karin Luiten and of course my daughter wanted to help me baking them, there were an absolutely success, perfect, easy and delicious, what else can you wish for? 
The ingredients are easy, ripe bananas, dark chocolate, self rising flour, butter, sugar, eggs, cinnamon, milk, baking powder and lemon juice.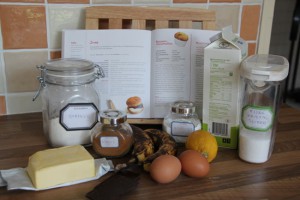 Follow the instructions from Karin are very simple to follow, just make sure you have good quality ingredients, that's alway the difference. My daugher was cutting the bananas meanwhile I was preparing the dried ingredients.
At the same time the mixer was mixing the eggs with melted  butter, to add to the dried ingredients together with the bananas. Then you need to be careful mixing all the ingredients because otherwise the lightness will go away.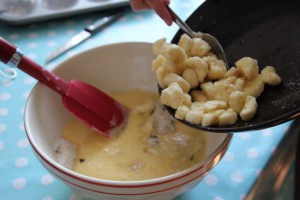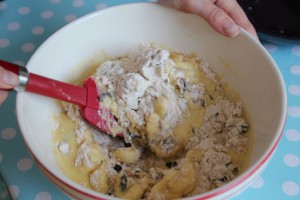 When ready is just a matter of dividing the dough into the muffin cases, some how my daughter can do it better than me, she is a bit handier 😉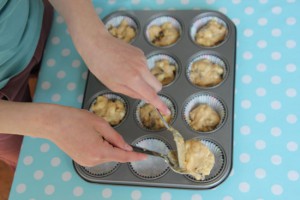 Bake for 30 minutes not 20 like in the book, and there you go you have fantastic muffins to eat with a cup of tea, great if you have visitors coming over.