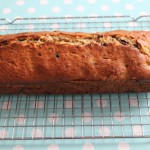 Banana bread is one of those easy and fantastic cakes to make. If you have ripe bananas at home it is the best cake to make to avoid food waste. If you keep in an airtight container will stay good for about 4 days, if you don't eat all before then of course, My version includes chocolate but if you don't have you can just leave out, it tastes good as well
The ingredients you need for a loaf in a tin size of approx. 26 x 12 x 7 cm. are:
250 gr. self rising flour
150 gr. caster sugar
a pinch of salt
100 gr. unsalted butter
2 eggs, beaten
3 medium ripe bananas, about 250 gr. peeled
75 gr. dark chocolate, chopped
100 gr. walnuts, chopped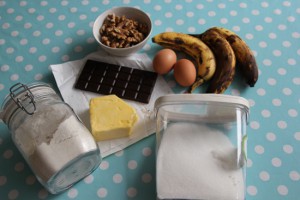 To start grease the tin and cover with baking paper; in a pan melt the butter and let it cool down. Chop the chocolate and the walnuts, don't make them too small, you want to have some bite on the bread. Also beat the eggs and in a plate mash the bananas, not too smooth.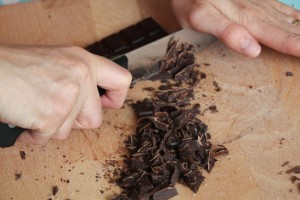 In a big bowl sift the flour, add the sugar and salt and mix all well. Slowly add the butter and eggs. Then the bananas, chocolate and walnuts, mixing again all well.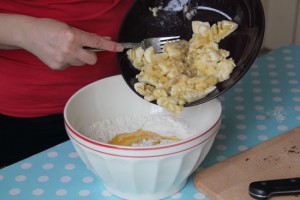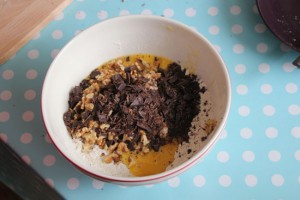 Scoop the dough/mixture into the tin and make sure is evenly spread. Bake in a 180 degrees preheated oven for about 55 minutes, the loaf should be golden brown.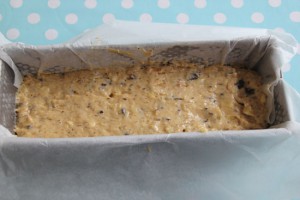 Once is ready, leave to cool in the tin for about 5-10 minutes before you take out and leave to cool further in a wire rack. The perfect banana broad is ready to have with a cup of tea or coffee. You can eat like that or spread with some butter or chocolate paste.