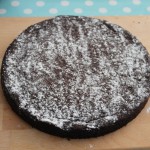 Chocolate is one of those ingredients that you can use in so many ways and of course everybody love chocolate. I am always looking for new recipes, I also think that actually chocolate is healthy because makes you feel happy and if you are happy your body is feeling good, so conclusion you feel healthier, so good reason to eat chocolate. So when I came across this recipe from Nigella I couldn't resist to test, gluten free and chocolate, why not? And then of course with olive oil, the future gold, perfect! 
For the ingredients you just need olive oil, cacao, vanilla extract, almond flour, boiling water, baking soda, sugar and eggs.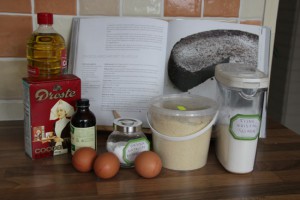 The instructions to follow are very easy, to start mixing the the cacao with the boiling water, adding the vanilla. In another bowl put the flour, baking soda and salt. Then using a mixer, the sugar, olive oil and eggs, adding slowly the chocolate the flour.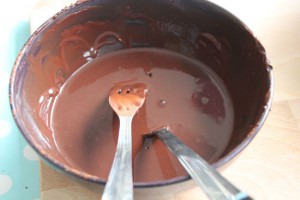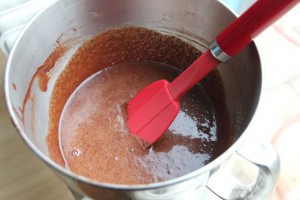 Once is all well mixed, just bake for about 45 minutes. You can eat like this or like I did, sprinkle with some icing sugar. Also good as dessert with vanilla ice cream. We had some left over that I could freeze for another time, ideal!