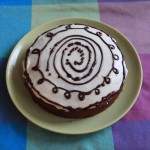 This chocolate orange cake I have made already a several times and every time looks like taste better. So I thought is about time to share the recipe with you, it is very simple, most of the ingredients you might have at this moment at home, so what are you waiting for? Start preparing and bake! You will enjoy as much as we do at home.
Grease a 20 cm round baking tin and lined the based with baking paper. Then the ingredients you will need for the cake:
175 gr. caster sugar
175 gr. softened butter
3 eggs
175 gr. self rising flour
2 tbsp. cacao powder
2 tbsp. milk
3 tbsp. orange juice
Zest of half orange
For the glace you will need:
175 gr. icing sugar
2 tbsp. orange juice
Some melted dark chocolate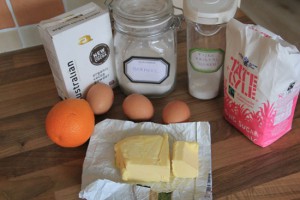 Mix the sugar and butter until very light and creamy, if you use a mixer will be of course easier. Then add one beaten egg at the time, making sure is well mix before you add the next egg. At last scoop the self rising flour very careful, don't stir to much otherwise the lightness of the cake might be less.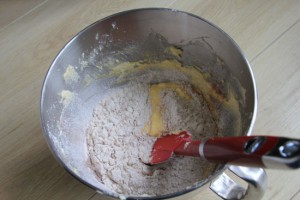 Divide the dough in 2 different bowls. In one add now the cacao powder and the milk, mixing well. In the other bowl add the orange juice and orange zest.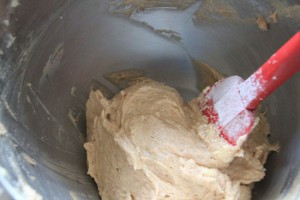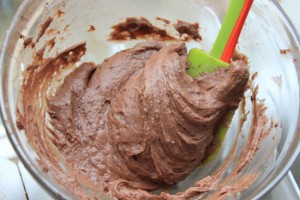 Scoop the chocolate mix first into the baking tin, after that the orange mix. Using a knife stir a bit that way the dough will mix a bit and will give a bit more color. Bake about 25 minutes in a 190 degrees oven, or until ready, the cake has to be firm.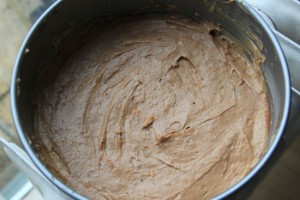 Let the cake cool down in the tin for about 5 minutes before you take out. Then let cool completely in a wire rack.
To prepare the topping, sieve the icing sugar into a bowl, add slowly the orange juice, stirring quite a lot, until you get a nice glace. Cover the top of the cake nicely and let it get hard. Then you can decorate with melted chocolate. Enjoy with a nice cup of coffee or tea, it's a perfect treat. And if you have some left overs you can keep for a couple of days in airtight tin.