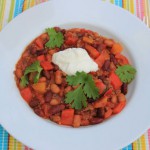 Chili con carne is one of those meals that you can make with endless combinations, as long the basics (beans, spices and meat) are there and from good quality, you can always add other vegetables, serve with rice or not, with creme fraiche or yogurt, even with couscous. Well this is my version of this healthy international meal, less meat and more beans, not vegetarian of course, otherwise will not be "con carne", but still delicious and easy to make.
The ingredients for 3 persons are:
250 gr. minced meat of good quality
3 bell peppers in different colors, diced
1 chili pepper, chopped
1 red onion, chopped
4 garlic cloves, crushed
1 pot tomatoes
1 pot kidney beans
1 pot brown beans
A good bunch of fresh coriander
2 tsp. ground cumin
1 tsp. chili flakes
1/2 tsp. chili powder
First heat up a heavy pan, add the onions, bake for a couple of minutes and then add the meat and the cumin, cook until the meat is nice brown.After that add all the peppers and bake for about 5 minutes, add the chili powder and flakes and cook a couple of minutes more.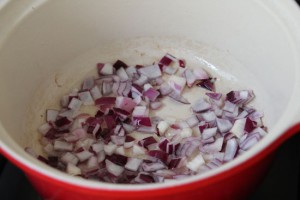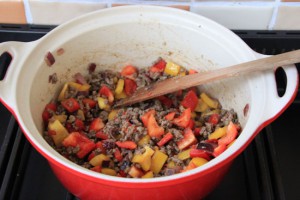 At this point pour the tomatoes, and season with salt and pepper, let it simmer slowly for about 10 minutes. Then add the beans and the coriander, let all warm up another 5 minutes.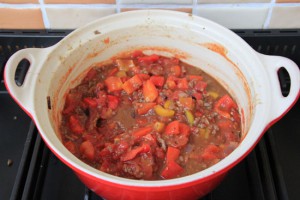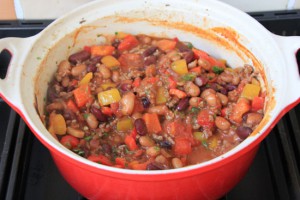 Serve with Greek yogurt or sour creme and some more fresh coriander. You can also serve with rice, then this is for about 4 people. In any case is absolutely fantastic. Enjoy!