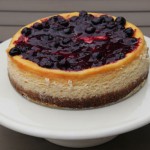 It has been a couple of months since my last post, after a summer break to enjoy the weather and expending as much time as possible with my family, is time to go back to the kitchen for serious business 😉 Of course there is no better way to start that with a cheesecake, you can top with any fruit you like, I used blueberries, I bit traditional perhaps but strawberries or cherries will also be perfect. But be prepare for a bit of work because this will take sometime to bake.
To start gather the following ingredients:
125 gr. biscuits
125 gr. speculoos cookies
500 gr. ricotta
125 gr. caster sugar
90 gr. melted butter
250 gr. creme fraiche
100 gr. greek yogurt
3 eggs
1 lemon
1 vanilla stick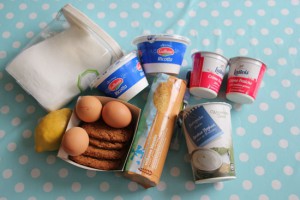 Using a food processor crushed the biscuits and cookies very fine, then put them into a bowl, pour the melted butter and mix all well. After that you can press the cookie mix into a 20 cm baking tin, and put into the refrigerator to set for at least 30 minutes.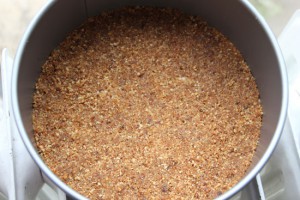 Meanwhile using a mixer beat the cheese, sugar, the vanilla seeds and 2 tsp. lemon juice. After that add the yogurt, creme fraiche and eggs, until nice and smooth.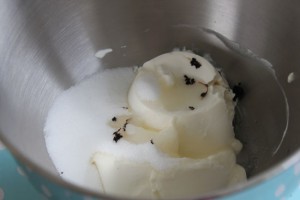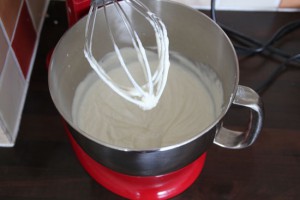 Once you feel is thick and smooth, pour into the prepared tin with the biscuits. And here is where I got some issues, in my case I had to bake for about 1 hour and 15 minutes in a 160 degrees oven, but start keeping an eye after 50 minutes, just to make sure it doesn't burn. the cake needs to be firm.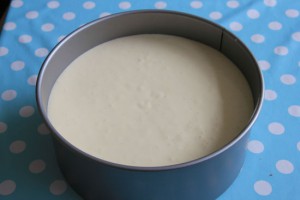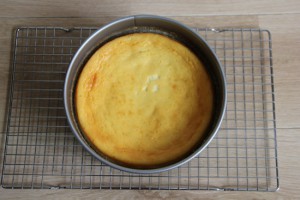 Let the cake cool down completely before you decorate with any topping. For my topping I had about 250 gr. frozen blueberries, 1 tsp. maizena and a bit of water, 1.5 tbsp. In a pan put all the ingredients, mix well, set to warm up until the berries start to fall apart. Then let them cool down completely before you decorate the cake.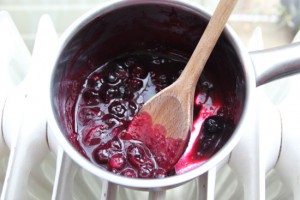 For this recipe I've used ricotta, since it is not so fat as cream cheese will take longer to bake, that's why you need to have patience and be careful not to put your over very high, otherwise the biscuits mix will burn. Anyhow the result is fantastic, a very good cheesecake, ideas with a cup of tea or coffee or even as dessert.