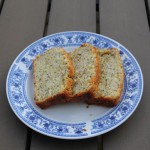 I love lemon, I like to use everywhere from vegetables, to risotto and of course in cake. So I was looking into my books last week and in "Home Baked" I found this recipe that I have to try and what a good idea, it was absolutely fantastic, I had to do some corrections to the recipe because not all was ok, but still the cake has now already become one of our favourites at home, soon I will be making again. 
The ingredients are quite easy to have at home, butter, sugar, eggs, vanilla extract, lemons, poppy seeds, baking powder, flour, egg white and you could make a glace with lemon and icing sugar, that I decided not to do because it's too much sugar.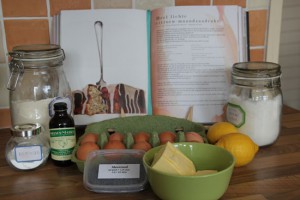 To start you need to mix the butter and sugar with a mixer until very smooth and creamy, adding the eggs one at the time. After that the vanilla, lemon zest and juice and the poppy seeds. Here I had a bit of difficulties, but in the end I got a nice smooth dough, once I added the flour and baking powder.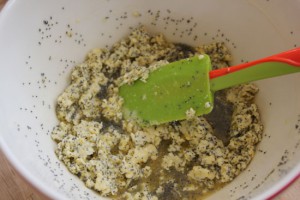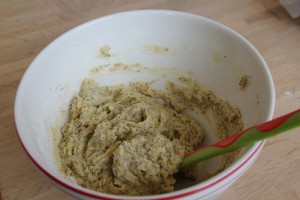 Then I had to prepare the egg whites whisking until stiff, of course with a mixer is much better and easier. Adding slowly to the dough, very carefully otherwise you will loose the volume.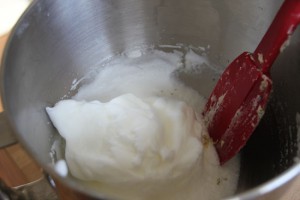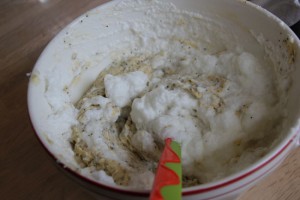 Once is all well mix you can scoop into a baking tin. According to the recipe you will need about 35 minutes baking time.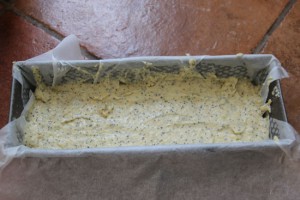 Well I baked the cake 35 minutes and it was not ready, so I left it another 10 minutes and still was not ready, in the end had almost an hour baking time. Once ready and cool down you could make a glace to decorate, that I left out, instead I had self made lemon curd for serving and it was perfect. A nice treat for your cup of tea!