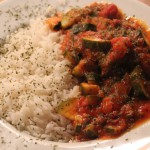 Kofta is one of the those recipes that everybody make just some how different. I have tried many recipes from books or magazines, so making my own combination finally I got the one is perfect for me and for my family. We love it so much that normally I make a very big pan that way we can eat at least twice. It is a perfect meal to freeze. Once you tried you will make it again! 
The ingredients for 6 people are:
2 chopped onions
5 garlic cloves (finely chopped)
30 gr. fresh parsley (finely chopped)
500 gr. minced meat
1 tsp. ground cinnamon
4 tsp. ground cumin
2 pots tomatoes (about 800 gr.)
4 tbsp. tomato paste
2 zucchinis (diced)
2 tbsp. dried oregano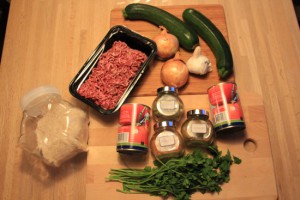 To start in a big bowl mix the minced meat with one of the chopped onions, the garlic, half of the parsley, the cinnamon and 2 tsp of the ground cumin. Season with salt and pepper and then make about 12 kofta meat balls.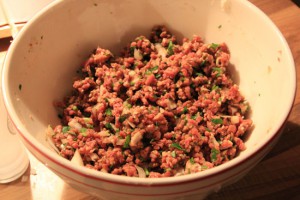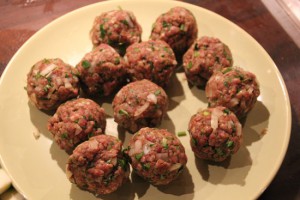 In a big pan add some olive oil and bake the kofta nice and brown, it takes about 5 minutes. Once ready just take them out of the pan, then add the rest of the onions, maybe some more garlic if you like, bake for about 3 minutes, after that add the zucchinis baking for about 5 minutes.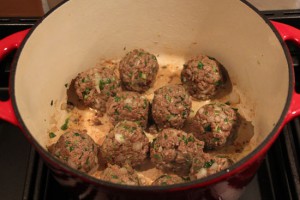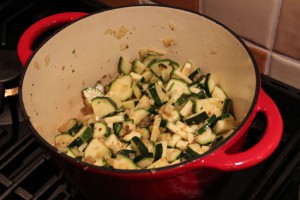 Add the tomatoes (pot and paste), parsley and the kofta. Let it slowly simmer for about 20 minutes. Season with some salt and pepper. At this point you can also cook the rice to go with.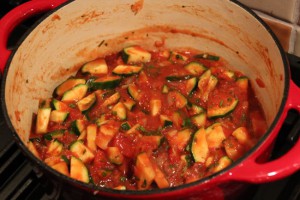 Once the sauce is ready add the dried oregano, stirring all very well. Serve with the rice and a glass of good quality red wine.