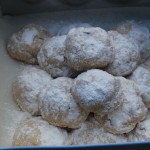 Sometimes in the weekend my family asks if I want to make some cookies, I have to say they are not really my speciality, some how they don't turn so well as they are to be expected. These almond cookies from the GBBO are simple and everybody, even me, can make them. Although mine didn't look very pretty, the taste was absolutely fantastic. 
The ingredients you need are simple and you might have standard at home, at least I do, almonds, butter, icing sugar, vanilla extract and plain flour, simple eh?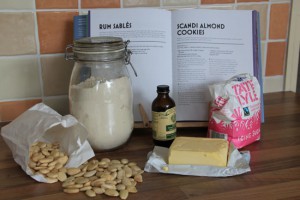 To start you have to toast the almonds in the oven. Meanwhile using the mixer you have to beat the butter very creamy adding the sugar and vanilla extract.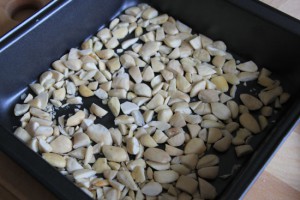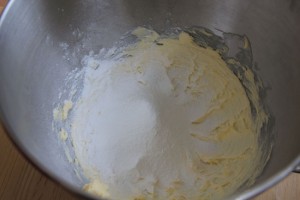 As last you need to add the flour and the almonds, mixing all well. With your hands dusted in flour you can make roll small balls with the dough.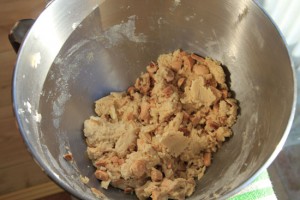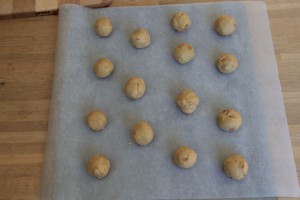 Officially I had to let the small balls rest for about 15 minutes before baking, but I skipped that step and my cookies were not so round in the end. Once they are baked and they are completely cold down you can roll them in icing sugar to get the idea of snow balls. Well mine were more like a cookie and still the taste was fantastic.