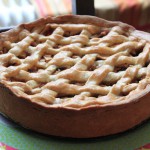 Apple Pie or Appeltaart, like we say in Holland, is one of the most traditional Dutch cakes. On the weekends after a walk in the dunes or at the beach, Dutch love to go to a terrace to have "koffie met appelgebak". Of course not all apple pies are good, we have tried many times at home, even from those packages where you only add a couple of ingredients plus the apples, but still there were a bit disappointing, until I found this recipe in "Het Nederlands Bakboek" and this is heaven, the best home made apple pie ever. 
The ingredients you need for this one are quite simple, just self rising flour, butter, caster sugar, egg, apples, lemon juice and zest, sultana's, currants, cinnamon and maizena.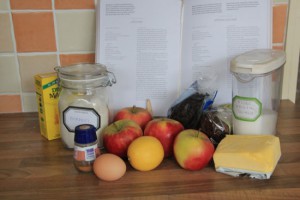 To start with the dough just mix the flour and a pinch of salt with the butter, you could do with your fingers but since I have a very nice mixer, I let the machine do all the work, great because meanwhile you can prepare the rest of the ingredients, since it is a quite complicated recipe. When the crumbles are ready you add the sugar, lemon zest and some of the egg, mixing all well, making a ball out of the dough and let it rest. At this point you can go ahead with all the fruit, lemon juice, cinnamon and maizena, the maizena will help against the moist of the the filling.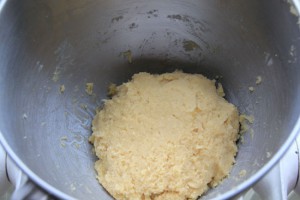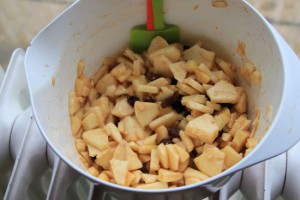 Even I followed the instructions precisely as in the book my dough was a bit too wet, so I had to add some flour to make it a bit more dry and to be able to work out a good base. Then after rolling 2/3 of the dough it's time to cover the baking tin with it and fill with apple mix.
With the rest of the dough you will need to make long rolls to cover all the cake and brush with the rest of the egg to give a nice golden color when baking.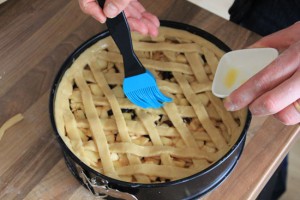 Then is time to bake and enjoy the aroma's that wil take over your whole house. Fantastic with whipped cream and good cup of coffee.