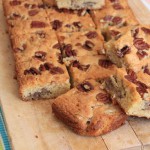 One of my favorite things to do is baking, a good cake always can cheer you up at anytime and of course is also very relaxing and enjoyable. I have a few books I use, depending on the mood. This one is the Easy Pecan Blondies from the "The Great British Bake Off Everyday". I love blondies, they are sweet and fantastic you have them with almonds or like in this case with pecan.
The ingredients you need for this recipe are in my case quite standard in my kitchen. Just flour, butter, sugar, baking powder, vanilla extract, eggs, white chocolate and pecan.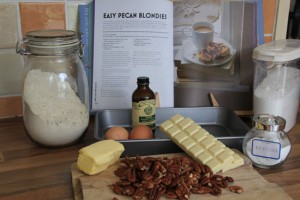 It is a simple recipe, easy to make, perfect for a Saturday afternoon, even when you are not an expert in baking you will succeed in this one, but you need to be careful when you melt the white chocolate, that can be a bit tricky, just a matter of keep stirring and watching until the right consistency. The easiest thing to do is just to mix all the ingredients in a bowl and then scoop into a baking tray.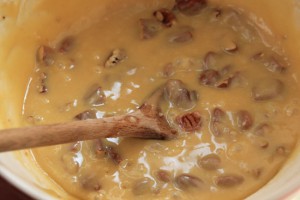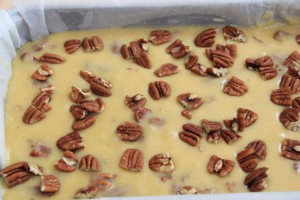 In about an one hour you have a fantastic cake that goes perfect with a cup of coffee or tea. You can even have as dessert with some ice cream. The best of all is that you can make with kids and they will love it.
Conclusion a nice easy recipe to prepare when you have unexpected visitors. Definitely worth trying!